Information
Contact: shabuegah@gmail.com
The person behind this website is a fellow artist from Vienna, Austria, who is also the father of the beloved Balum. Contemporaries call him "Csök" or "Tropo" knowing very well that his real name is Stefan.
What he likes as much as not letting people finish their sentences, is to draw and create stuff. This started when he was a little boy, who discovered that drawing during school lessons is more fun than listening to the teacher. Nevertheless, Stefan graduated from high school and university eventually, and has not stopped drawing since.
Over the span of more than a decade he has explored a wide range of various kinds of digital art, always looking for something new to try out. His different way of viewing things combined with a little creativity helped him to create unique artworks, some of which even made their way into the Austrian Museum of Applied Arts.
This website is mainly a playground for the aforementioned creator and also serves as some kind of digital collective for his stuff. The website and its content should not be taken too seriously, which is an advice that, in fact, should be applied to most things in life (deep stuff, i know).
You have read it all, heres your reward.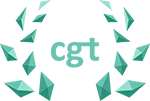 Balum.at © Stefan Hörcsöky | All Rights Reserved | Contact